Posted on PropertyManager.com on 19. Apr, 2013 by Marc Courtenay in Real Estate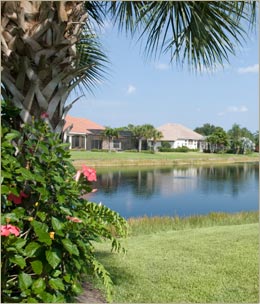 The top five growth markets, Seattle, WA, San Diego, CA, Nashville, TN, Richmond, VA and Palm Beach, FL were up between 0.9% (less than 1%) and as high as Seattle's 1.50 increase to an average of $1,078. The first quarter 2013 was the slowest rate of growth since the end of 2011 according to a report released April 3, 2013 by Reis Inc., a real-estate research company. Rental rates have increased nearly 10% since the nadir of late 2009. According to a report in The Wall Street Journal those who monitor this situation are becoming more concerned that rents for the multifamily apartment sector have most likely hit their zenith.Single family housing rents rose once again in the first quarter of 2013. Yet signs are beginning to reveal themselves that the seemingly endless months of rising rents may be coming to an end. The reasons are numerous but the biggest is a marked increase in the supply of rental units. In many regions of the country rents actually declined in the first quarter. Such diverse areas as Ventura Country, California and Washington D.C. were nearly flat or down slightly. Okay, Ventura County technically showed a 0.1% increase, but that's like saying if the average rent was $1,400 at the end of 2012 it's now up to $1,414 –per-month.
"There's not a lot of room to keep pushing rents right now," said Ryan Severino, a Reis senior economist. There are a growing number of renters who are returning to the homeowner markets as a number of lenders are tapping government-sponsored mortgage programs for first-time house buyers and those who were crushed by the housing market collapse of 2007-2009. New York City remained the nation's most expensive market with average rents of $2,989. Wichita, Kansas was the least market that Reis tracks, with average rents down to $520. Reis, which is a publicly-traded company that trades on the NASDAQ stock market under the symbol REIS, continues to monitor the situation.
The big concern nationwide continues to be overdevelopment. In the Pacific Northwest not only are more apartment building coming on the market but droves of investors have been scooping up every low-priced house, even "fixer-uppers" and converting them to rentals. In Chicago in 2012 a shortage of vacancies prompted owners and landlords to raise rents as much as 20% over 2011 levels, according to Aaron Galvin, quoted in the Journal article, who is the owner of Luxury Living Chicago Realty. That's quickly changing according to Mr. Galvin who indicated that hundreds of new rental units have been added each month. He was quoted as saying that he hasn't seen a rent rise above 5% so far this year.
It's important for Property Managers and Owners to keep their fingers on the pulse of their local economy. Raising rents arbitrarily can motivate residents to move or to consider buying a starter home. Many property managers I spoke with for this article say it's better to be slightly below the average rent than too far above it. If you need to incrementally or gradually raise the rent consider giving your residents advance notice and some good reasons that they can relate with. If you're having trouble filling vacancies you may want to offer incentives again, like offering a free month of rent for signing a 13-month lease.