Winter Park Property Management
Let us manage your Winter Park rental property
Investment properties are significantly more profitable when you put a professional property manager in charge. Our Winter Park property management program is a proven system that provides hundreds of landlords with both peace of mind and profitable results. As members of the National Association of Residential Property Managers (NARPM) and by being actively involved in the education of our agents, we strive to give your asset the highest level of care and diligence possible.
RentCare® has been recognized for its revolutionary, tailor-made property management program - a residential leasing and rental system designed to accomplish the property owners' goals of high returns and low vacancies.
Our Winter Park property managers use the following tools to facilitate communication with and provide exposure to our clients:
Professional Landlord's Portal
Online Financial Statements
Direct Deposit of Landlord Proceeds (ACH)
Multiple Listing Services
Extensive Internet Advertising
Professional Signage
Direct Mail Campaigns
Property Showings "On Demand"
Digital Video Inspections
Inquire About Our Services
407.578.6545
At RentCare, we will...
Assess the condition of the property prior to renting it and, if needed, assist the landlord in preparing the home for rent.
Effectively promote the property using innovative marketing strategies.
Process all tenant applications according to Equal Housing Opportunities guidelines.
Use leases prepared by an attorney.
Conduct and thoroughly document (including digital photos and video) all move-in, move-out, and periodic property inspections.
Handle all tenancy issues, including collecting rent and providing maintenance services 24/7.
Provide electronic, fully detailed financial statements each month.
Accommodate direct deposits and support online rent payments.
Communicate efficiently through the use of the Landlord's Portal and Tenant's Portal.
Provide all documentation required for the payment of annual taxes.
Conduct yearly evaluations and market analyses to show you how your investment is growing.
Latest Technology
+
We invest in advanced technology systems so we can provide our clients with higher level of service in an accurate, fast and effective way. We have chosen property management and accounting software that allows us to:
Respond faster and provide better service to both owners and tenants.
We can securely access information about all properties at any time and from anywhere. Sensitive data is securely housed in a state-of-art data center, and backed up regularly and automatically.
Deliver monthly statements to our client's email inbox, saving time and paper.
The statements are easy to read and provide with a quick snapshot of property details for the past month.
Address property maintenance issues faster.
We can create electronic work orders and communicate with vendors so we quickly solve issues.
More effectively market properties to fill vacancies sooner.
We can quickly and professionally advertise properties on our Web site and broadcast throughout dozens of web directories and search engines with automatic updates.
Property Evaluation
+
Exterior /Interior Condition
Building Code Compliance
Curb Appeal
Mechanical review
Marketing
+
HD Video an Pictures
MLS
Over 100 Online Advertisers
Showings 7 days a week
Property Staging
Tenant Screening
+
Credit
Landlord History
Employment
Criminal
Financial
Others
Security Deposits
+
In order to be able to rent one of our client's properties, a tenant must be able to pay a minimum of a full month's Security Deposit. These funds are kept in a NON-Interest bearing account until the end of the tenancy. At that point, and in the event there is any damages beyond normal wear, our client reserves the right to claim for restoring the property to rentable conditions. Most of the times, this method allowed by law is not necessary because our firm keeps good communication with the tenant regarding the expectations of the owner.
Lease Preparation
+
All leases are prepared and updated by an attorney that specializes in Landlord /Tenant Law. That same law firm provides guidance through the leasing, compliance and eviction process.
Winter Park Area Information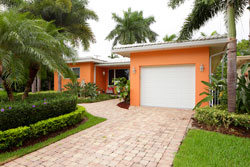 The Winter Park area's first human residents were migrant Muscogee people who had earlier intermingled with the Choctaw and other indigenous people. In a process of ethnogenesis, the Native Americans formed a new culture which they called "Seminole", a derivative of the Mvskoke' (a Creek language) word simano-li, an adaptation of the Spanish cimarrón which means "wild" (in their case, "wild men"), or "runaway". The site was first inhabited by Europeans in 1858, when David Mizell Jr. bought an 8-acre (32,000 m2) homestead between Lakes Virginia, Mizell, and Berry. A settlement, called Lake View by the inhabitants, grew up around Mizell's plot. It got a post office and a new name—Osceola—in 1870. Source From Wikipedia
Areas Served
Davenport
Kissimmee
Apopka
Oviedo
Casselberry
Altamonte Springs
Longwood
Lake Mary